Whether in search of a corporate photographer to capture company culture for an annual report or to refresh a website's images, Casey Templeton Photography has worked with Fortune 500 corporations in a wide array of industries to provide corporate and business photography that reflect each company's story.
Based in Nashville and working across corporations of various sizes and business types, Casey Templeton Photography gets to know your business to showcase your company and its people beautifully.
Casey Templeton provides corporate photography services to the surrounding areas of Nashville, TN, Richmond, VA, and Los Angeles, CA. To learn more about our corporate photography services, fill out our contact form and kick off the conversation.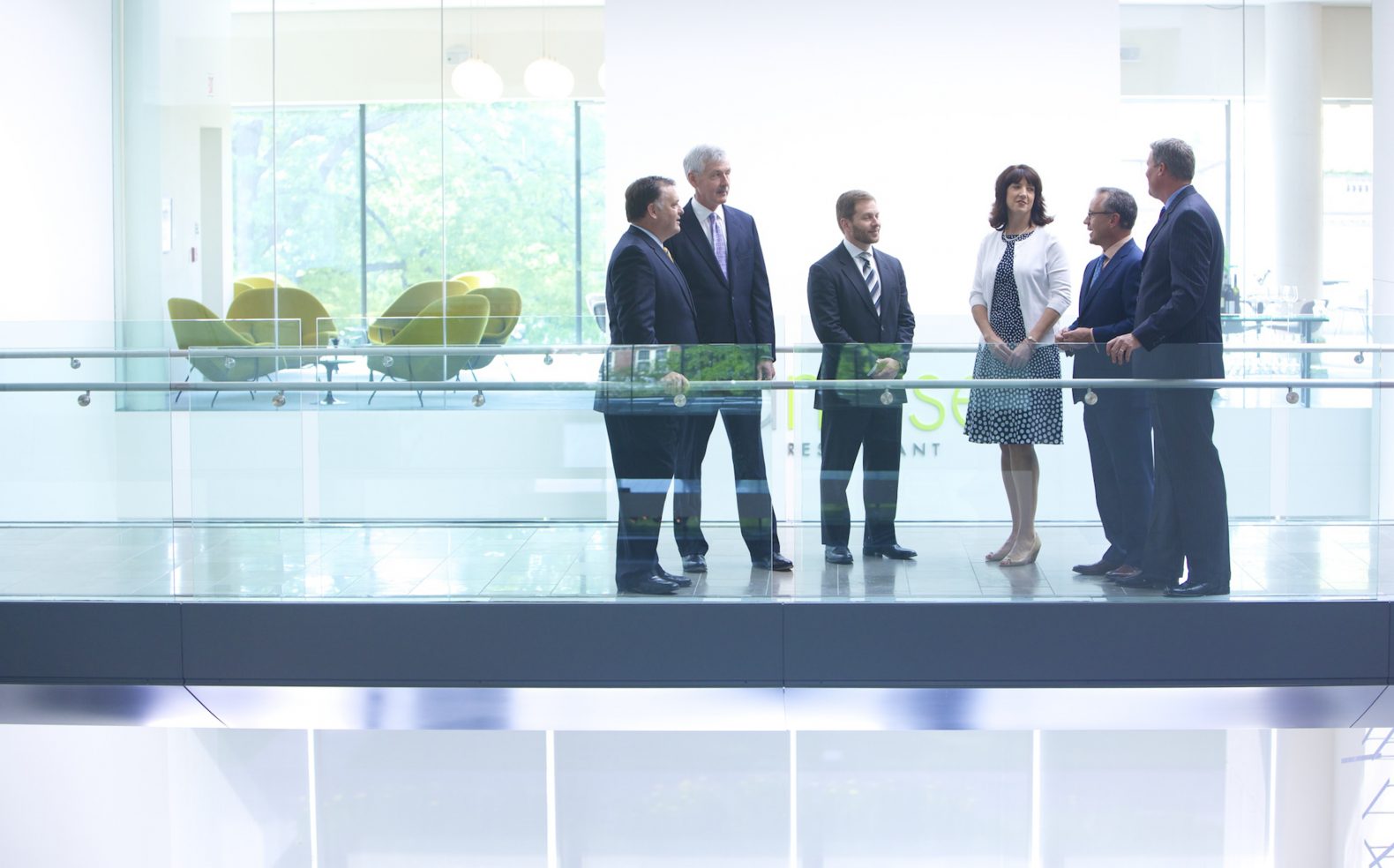 What Do Corporate Photography Services Include?
Our corporate photography services focus on creating a visual brand for your business by capturing your people, processes and products/services directly in the workplace. A corporate photoshoot will likely consist of one or more of the following:
Professional headshots: A grayscale background and stiff, awkward positioning won't give customers an accurate first impression of your business and your people. We find a natural setting within your workplace to maintain a consistent style for a cohesive library of professional headshots that fits your brand image.
Corporate team portraits: It's the people that make the magic happen and keep your organization running. We capture the full corporate team in its natural setting to help put a face to your company.
Corporate workplace photos: Creating a natural corporate environment, we capture the moment in time as it's happening so you can give customers a glimpse into your workplace.
Corporate meeting photos: Natural shots of large corporate meetings can be used for a number of promotional purposes.
We know that corporate photography isn't one-size-fits-all. Every business has a story to tell – we tailor our services to highlight the unique qualities that set your company apart from the rest.
What To Expect At Your Corporate Photography Session
There is no standard process for a corporate session and we'll work together to create a plan that best accommodates your needs. However, most will follow an agenda similar to:
Initial contact is made via contact form, phone call, email or referral
You share your creative ideas (what you're envisioning, inspiration and examples)
You receive an initial proposal of approach, style and budget
We collaborate on revisions until a final proposal is agreed upon and confirmed
We align on scheduling, locations and other logistics
We arrive at your business and conduct our corporate photoshoot
You receive your images on the same day through a digital asset management (DAM) system
FAQs About Corporate Photography Services
How many assets should we expect from a corporate photography session?
The number of assets you'll receive varies by project. Some factors include the size of your business, your industry and your budget.
Can you send additional examples?
While you'll find an extensive library of previous work on our website, we can send additional examples of our work if need be.
Can we use real people or do we have to hire models?
Using your people is encouraged and helps to create a more natural corporate environment. With that said, we can accommodate whatever your budget allows if you prefer to hire models.
Learn More About Corporate Photography Services From Casey Templeton Photography
Capture your visual brand with corporate and business photography. Casey Templeton Photography brings a wealth of experience working with organizations of all sizes and industries in Nashville and other locations. Contact Casey to learn more about our corporate photography services or to get the ball rolling on a project.