Planning a professional business photoshoot can be a daunting task, but the end result is an asset library of high-quality images to plaster across every component of your branding efforts. A healthcare facility with images of positive interactions at the office and friendly, professional headshots on its website offers a welcoming experience to potential visitors. 
In order to stay relevant and competitive, you have to establish a memorable, relatable brand identity. Working with a professional photographer on a corporate photoshoot can do just that.
Continue reading to learn why you should schedule a photo shoot for your business, how long it takes, steps to planning a successful shoot, and other ideas to enhance your experience.
Why Schedule An Office Photoshoot?
Planning and scheduling a corporate photoshoot provides several benefits for your company. You enhance your visual marketing almost instantaneously upon receiving the final photo files and the investment pays off in the long run from a business perspective.
In the sections below, I'll highlight a few key reasons you should consider scheduling a professional photo shoot for your business.
Establish Your Visual Brand
If you're a small startup, or you haven't put a great deal of effort into branding your business, a professional photoshoot is step one in establishing your corporate brand. Specifically, your brand image.
In hiring a professional photographer, you're not only looking for technical expertise behind the camera but also experience in business branding. The right photographer will center the entire shoot and all subsequent images around your brand.
With strategic planning, the photographer highlights various components of your brand through framing, lighting, color choices and other creative decisions. At the end of the shoot, you'll have a diverse library of on-brand images to use across every aspect of your marketing and advertising efforts.
Put A Face To Your Name
A key to building brand loyalty is forming an emotional connection with consumers. How do you connect with the people who decide which brands to support? Showcasing the real people behind your brand.
A staff photoshoot incorporates a multitude of images that feature your employees – the people who keep your business running. From portraits and headshots for team bios to candid commercial lifestyle shots of employees interacting, consumers will be able to relate to the faces on your website and in social media posts.
Not only will consumers connect with your brand, but your employees will also take pride in knowing their faces represent the hard work they put into helping your organization reach its goals. In turn, you'll likely see a boost in employee morale.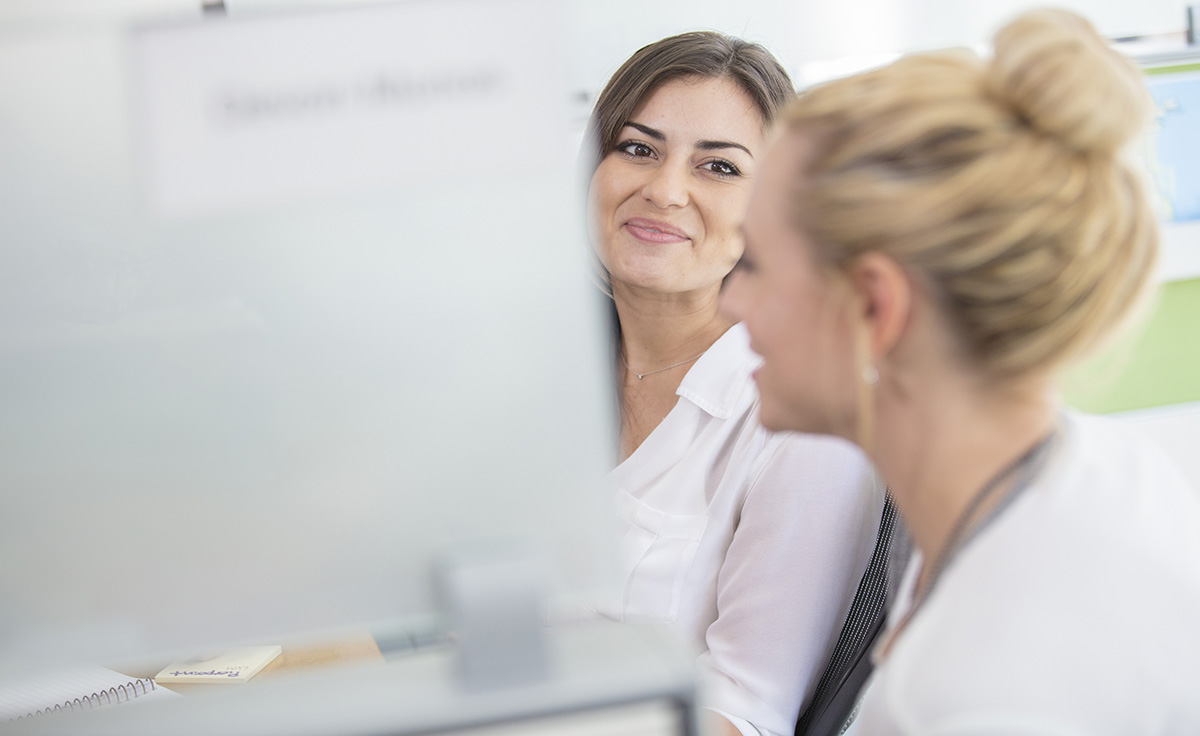 Gain Valuable Marketing Assets
A corporate photoshoot is more than just headshots. It's a complete library of visual assets to be used across all marketing mediums. Image is an important part of visual marketing so adding high-quality, relevant images to your website, social media content, print and digital ads, and other promotional efforts helps to maintain and spread a consistent visual brand.
Update Your Existing Imagery
If you're an established brand that already has professional imagery, that doesn't mean you're set for life. In an ever-changing world with new trends and fads in the blink of an eye, it's important that you consistently update existing content so that it's relevant.
New headshots and website imagery should be refreshed on a regular basis – typically annually, but it depends on your business, budget and any other factors. This ensures that you remain true to your brand personality and relevant. Otherwise, your digital presence becomes stale and outdated.
How Long Does A Corporate Photoshoot Take?
You might think that scheduling a photoshoot will eat up time, cut into your day-to-day operations and take employees away from their work. In a sense, you're not totally wrong.
A business photo shoot can be a time-consuming endeavor. While a smaller company with a limited budget can take a few hours, larger companies working on a robust library of images may take several days to capture every shot they need.
In the grand scheme of things though, a few days of modified schedule is an investment that can lead to increased demand and profits when you're back to normal operations. If you plan accordingly, you can make sure that employees are away from their responsibilities as briefly as possible and don't miss any essential obligations.
How To Plan A Company Photoshoot
Even though you're working with a corporate photographer, you're in part responsible for the end result. From understanding the purpose of your engagement and what success looks like to scheduling and logistics, planning a shoot requires a strategy.
In the sections below, I've outlined a couple of steps to take in order to get the most out of your business photoshoot.
Decide What Types of Photographs You Want
Before ever budgeting for a photographer, you have to understand the types of photographs you want. In order to know that, you need a clear idea of the end result – how you'll use the images for marketing and advertising your business.
Think of the different places that you'll want to incorporate imagery: your website, social media posts, print ads and more. Once you have a general idea, get more specific and create a rough shot list. Some items you may want to include on your shot list include: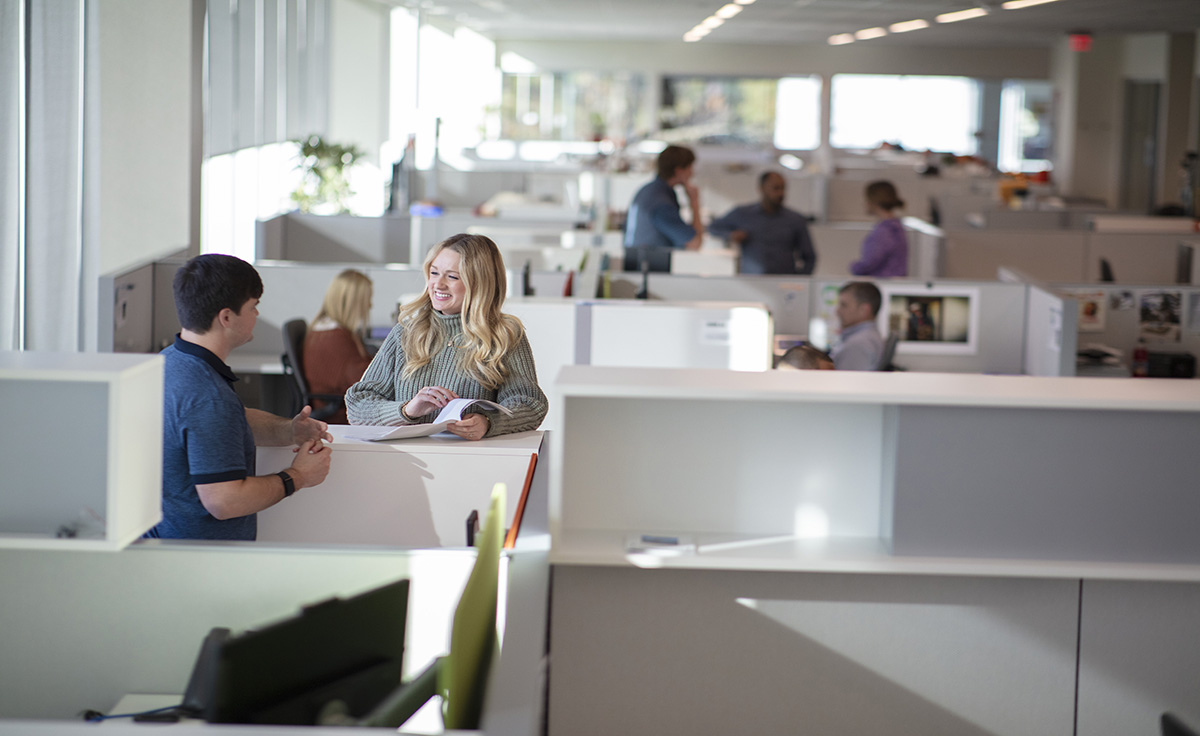 Establish Your Budget
Photography is an investment for your business. For every investment, you have to establish a budget that you're willing to spend. It'd be amazing for an independent filmmaker to hire a world-renown travel photographer for stunning behind-the-scenes images on set. That'd also drain 90 percent of their budget and the film would likely flop.
You need to be realistic when hiring a photographer. Analyze your marketing budget and work with any other key stakeholders to determine how much you can afford on a photo shoot. Make sure that you approach this discussion with a clear understanding that photography is an investment for your business, not an additional expense.
One thing that always pops up when discussing alternatives to hiring a photographer is stock photos. I would say, if you can, stay away from them. In using stock photography for your business, you risk appearing disingenuous, inauthentic, and potentially untrustworthy. You could also try to save money and use an iPhone camera to shoot your own pictures, but no amount of tips and tricks can give you a truly professional result.
Research Professional Corporate Photographers
You don't need to find a photographer for your shoot, you need to find the photographer – the right one. They need to meet the style of your desired brand image. Often, you'll want someone with experience shooting for your industry. If you need attorney headshots for your law firm, you probably don't want to hire someone that specializes in pharmaceutical photography. 
One way to start your search is to find out who your direct competitors use. They'll definitely come with industry experience. You can use my post on how to find a professional photographer as a complete resource when starting your search. 
If you have a team member with experience in photography, you could consider purchasing camera gear and opting for an in-house photographer – but they likely don't have the level of skill you'll find in a trained professional.
Coordinate Location Logistics
Whether you're shooting at your office or heading to an off-site location, you need to coordinate logistics ahead of time. If you're working off-site, you need to communicate with your photographer and other major stakeholders in order to identify locations that fit your needs. 
If the entire shoot is being conducted on-site, you and your photographer should scout out your entire campus and prepare each location for proper lighting and staging. This saves a boatload of time on the day of the shoot and sets your team up for a seamless experience.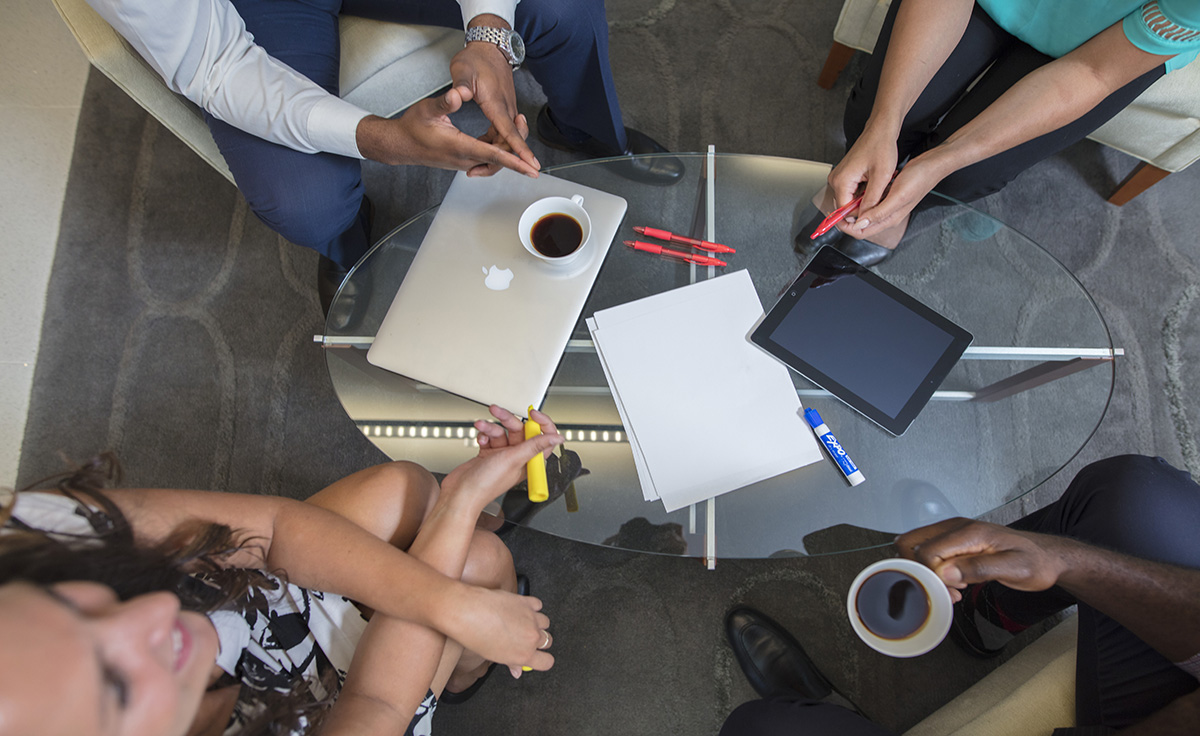 Scheduling
Along with coordinating location logistics, you have to be on top of your employees' schedules. As I mentioned before, you don't want a photo shoot to get in the way of day-to-day operations or pull people away from work if you can avoid it.
Coordinate with all team members to make sure they aren't missing any important meetings or falling too far behind in their work by participating. When communicating with them, you should also include information about what to wear on the day of the shoot.
Day Of Shoot Logistics
On the day of the shoot, if you've prepared adequately, everything should fall into place. That doesn't mean you're smooth sailing. When you arrive, visit each location to make sure it's prepared and clean.
When you welcome your photographer to the facility, make sure to review the different types of shots you want and compare shot sheets. From there, you can oversee operations and troubleshoot if anything doesn't go according to plan.
Photoshoot Ideas For Your Business
I've already given you the most useful advice for planning your photoshoot. If you're looking for a few tips and tricks to make sure you get the most out of your shoot, I've dropped a few in the section below.
Hire A Stylist
One way to ensure that your employees and subjects are on-brand is to hire a stylist for the shoot. While you can have employees prepare on their own, hiring a stylist ensures that wardrobe and makeup selections incorporate any pressing trends and visuals appeal to relevant audiences.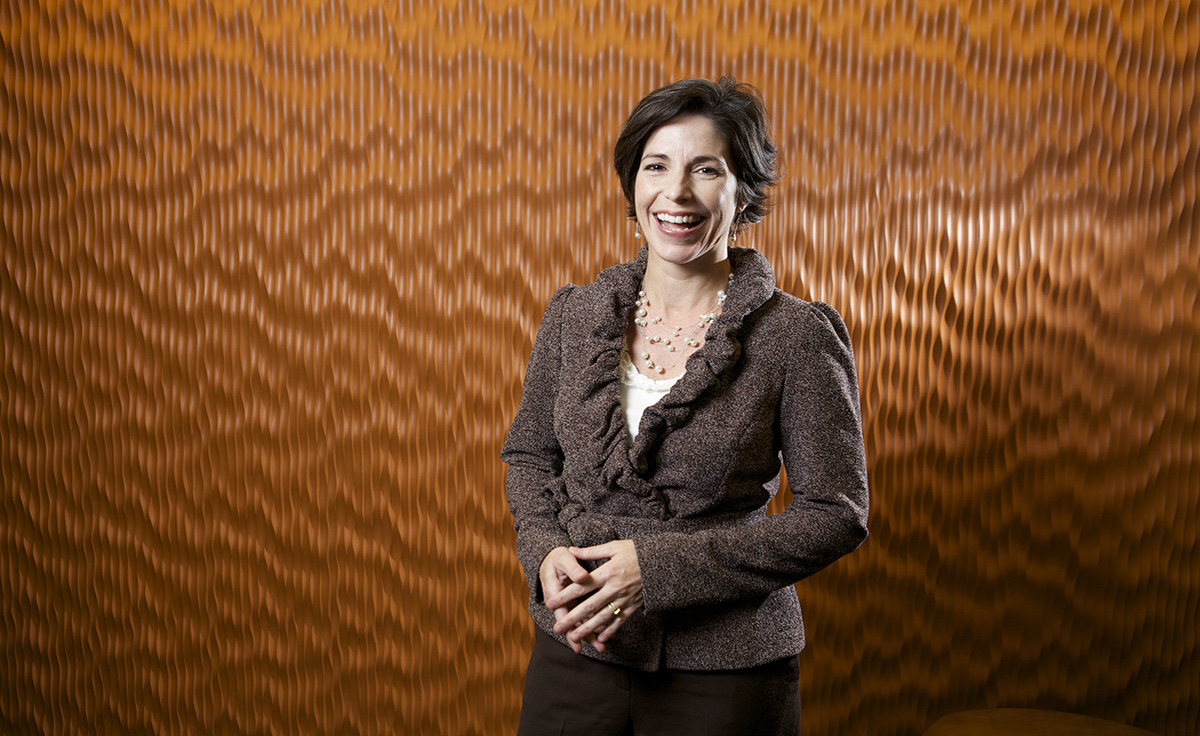 Behind The Scenes
You can never have too much marketing content. Behind-the-scenes photos are a great way to open the door and showcase the more personal side of your brand. These candid images can be used for social media content and other more casual promotional materials.
Special Events And Corporate Meetings
Scheduling your photo shoot around larger meetings provide you with valuable images of the entire organization. These can be used for website imagery, social media posts, corporate careers pages, and more. Any special events or conferences are opportunities to showcase your business as an authority within the industry.
Combine Video And Photography
Consumers are visually-dominant and image-based marketing content performs. While there is a difference when comparing photo vs. video, combining the two maximizes your return on investment. By hiring a commercial video production team and an on-set stills photographer, you can get a complete library of digital assets to use for content.
Video production equips you with video content for commercials, YouTube videos, Instagram reels and Tik Tok. A production stills photographer captures still images that can be used in tandem with the commercial campaign, for social media posts and more.
Hire Casey Templeton Photography For Your Business Photoshoot
There's a lot to take in here, but I hope you have an idea of what it takes to plan a company photo shoot. It takes thought and strategy, but a well-planned photo shoot benefits your marketing efforts and your business as a whole. As long as you take the time to find the right photographer, you'll be happy with your investment.
Casey Templeton Photography provides professional corporate photography services. Casey has experience shooting businesses of all sizes in various industries and has extensive knowledge of business branding. To learn more about planning your shoot or to get the ball rolling on a project, fill out a contact form.