My personal golden rule of photography is to never accept what you see as the best it can look. In the following article, you'll learn iPhone photography tips that will take your images to the next level.
I'll cover the most basic, yet powerful, iPhone camera tricks to master how to quickly access the camera, adjust key settings and capture the image quickly by utilizing built-in features.
iPhone Camera Tricks and Photography Tips
Pairing these powerful iPhone photography tricks with my ABT's of iPhone Photography can raise the quality of every single image you take on your iPhone. Let's put that DSLR camera back in the closet and always remember; it's the archer, not the arrow!
Quickly Open the Camera While iPhone Is Locked
How often do you see something happening in front of you but by the time you get to your camera app, the moment is over?
Try this: From your lock screen, hold down the camera icon in the bottom right corner. This will launch your camera app immediately.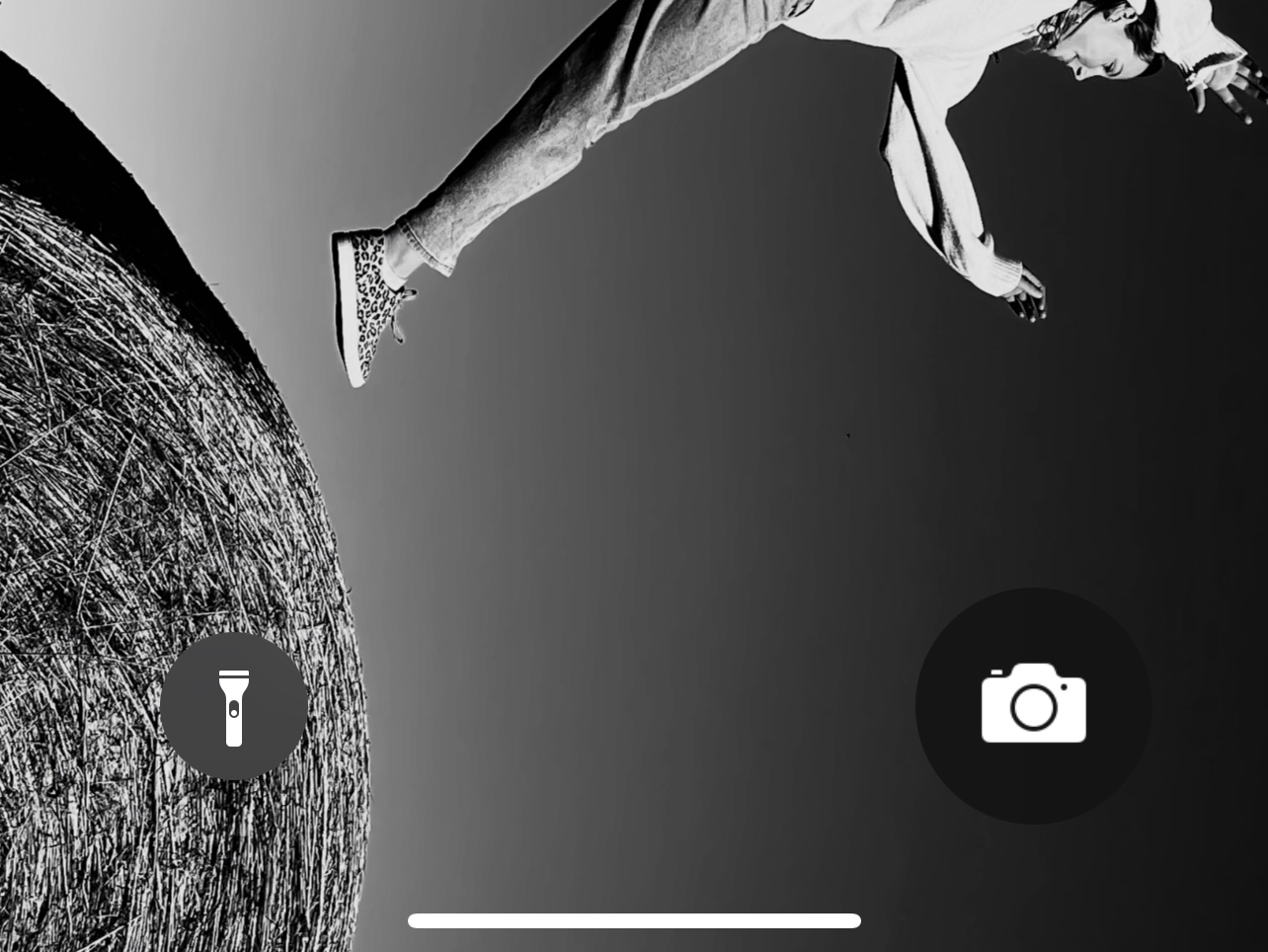 iPhone Photography Pro Tip: You can also use this shortcut to access your photos quickly. One more tap on the bottom left when inside the camera will load all your photos.
Zoom (.5x, 1x, 2.5x)
Cropping with your feet is the first step (pun intended). Forward, left, right, backward, THEN select your zoom. Depending on the iPhone model, you either have two or three of the following options located at the bottom of the camera viewing screen: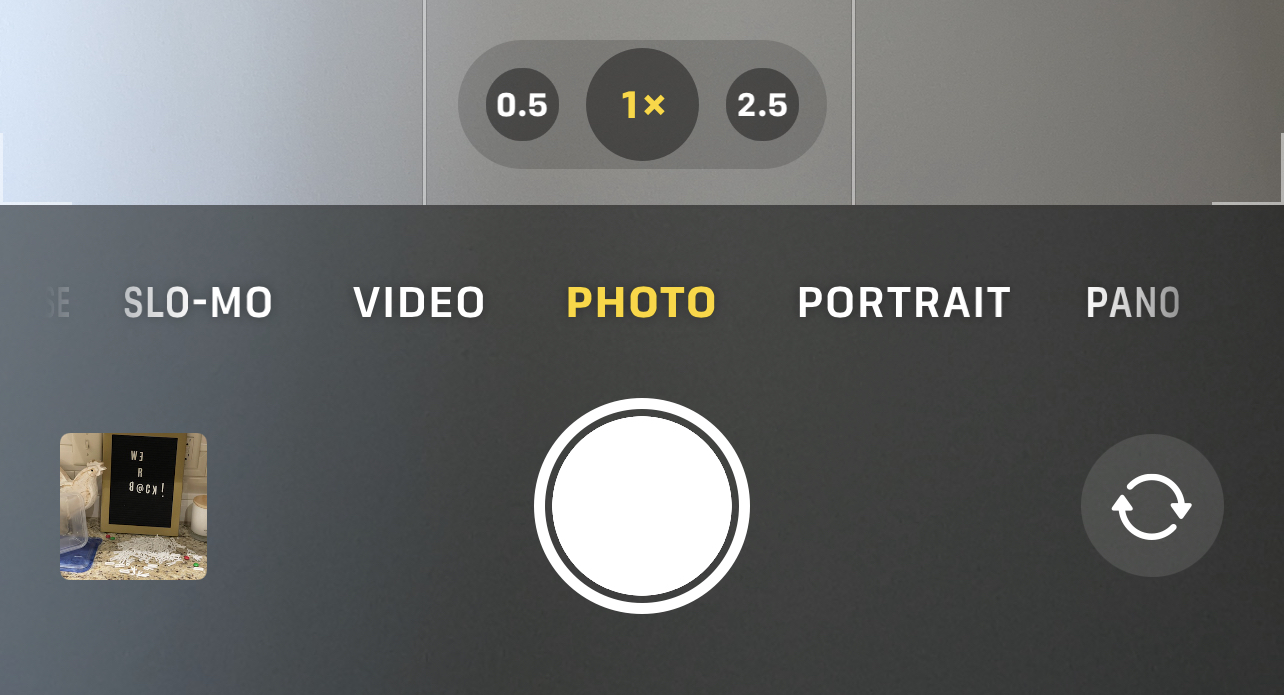 .5x (Wide)
A super wide-angle, the 0.5x setting can be utilized to show interiors of spaces, larger groups of people, wider landscapes or fun up-close wide shots that exaggerate the subject.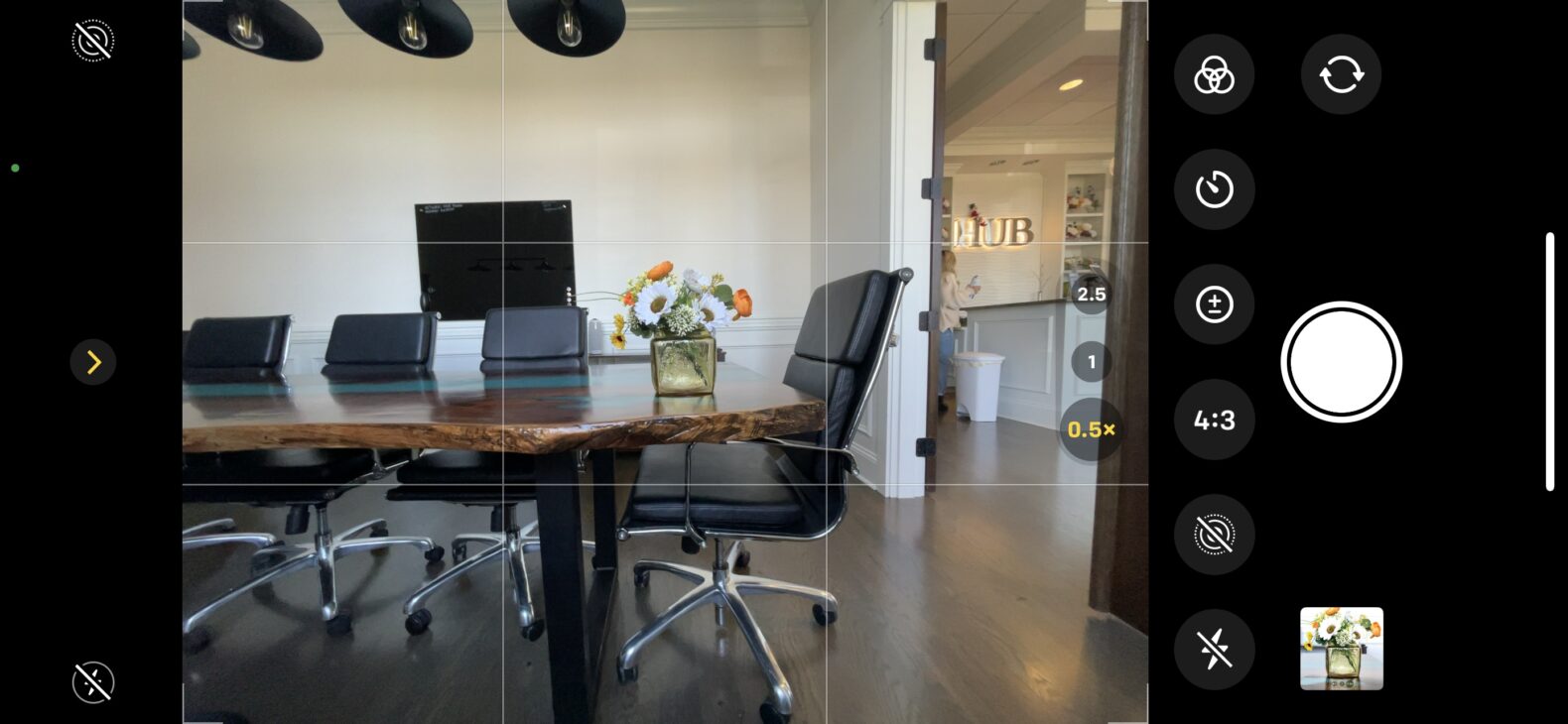 1x
This is the standard view of iPhone cameras. Nothing fancy here.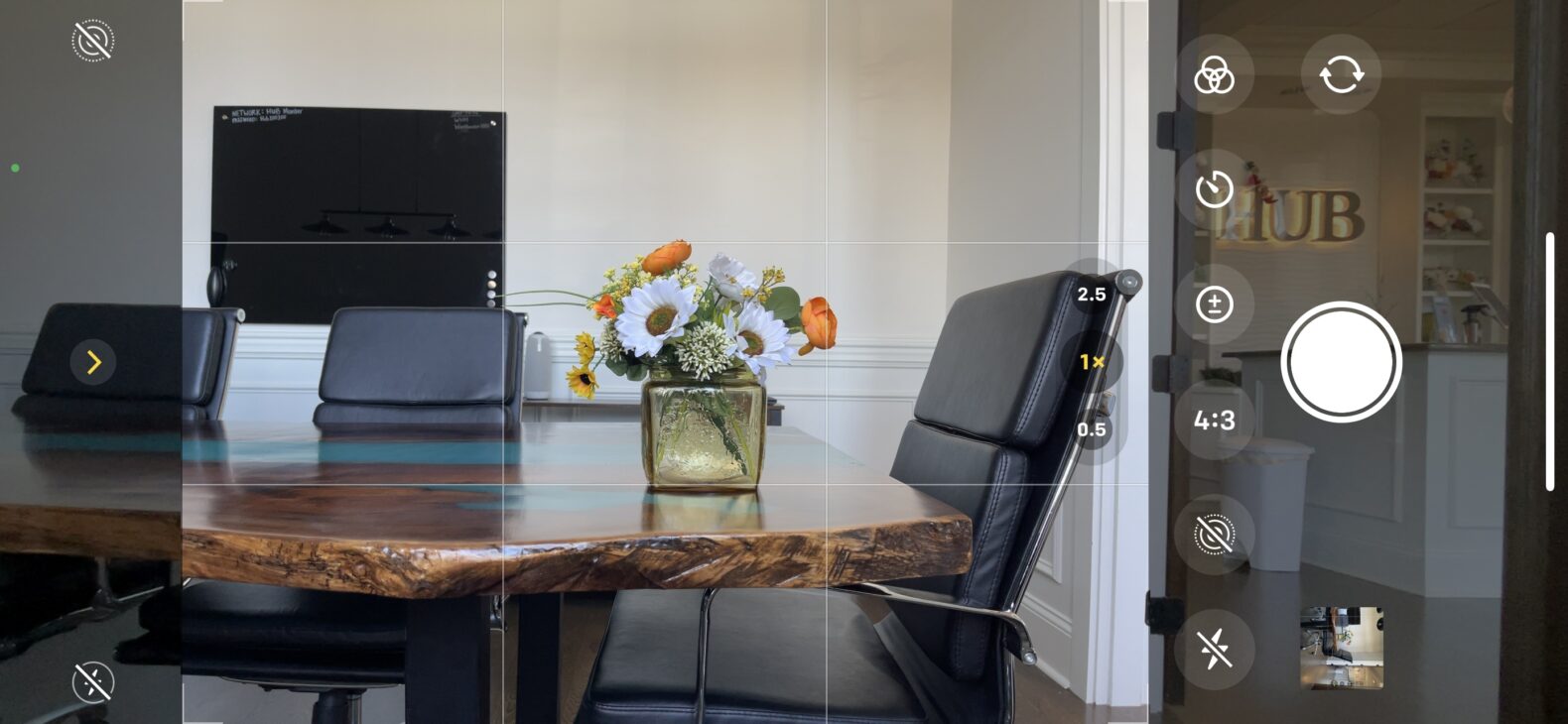 2.5x (Zoom)
Use this zoom to feel closer to your subject or make faraway subjects appear closer.
iPhone Photography Pro Tip: 2.5x zoom is the most flattering for portraits of people. It thins out a subject that is up close and offers a more intimate photo.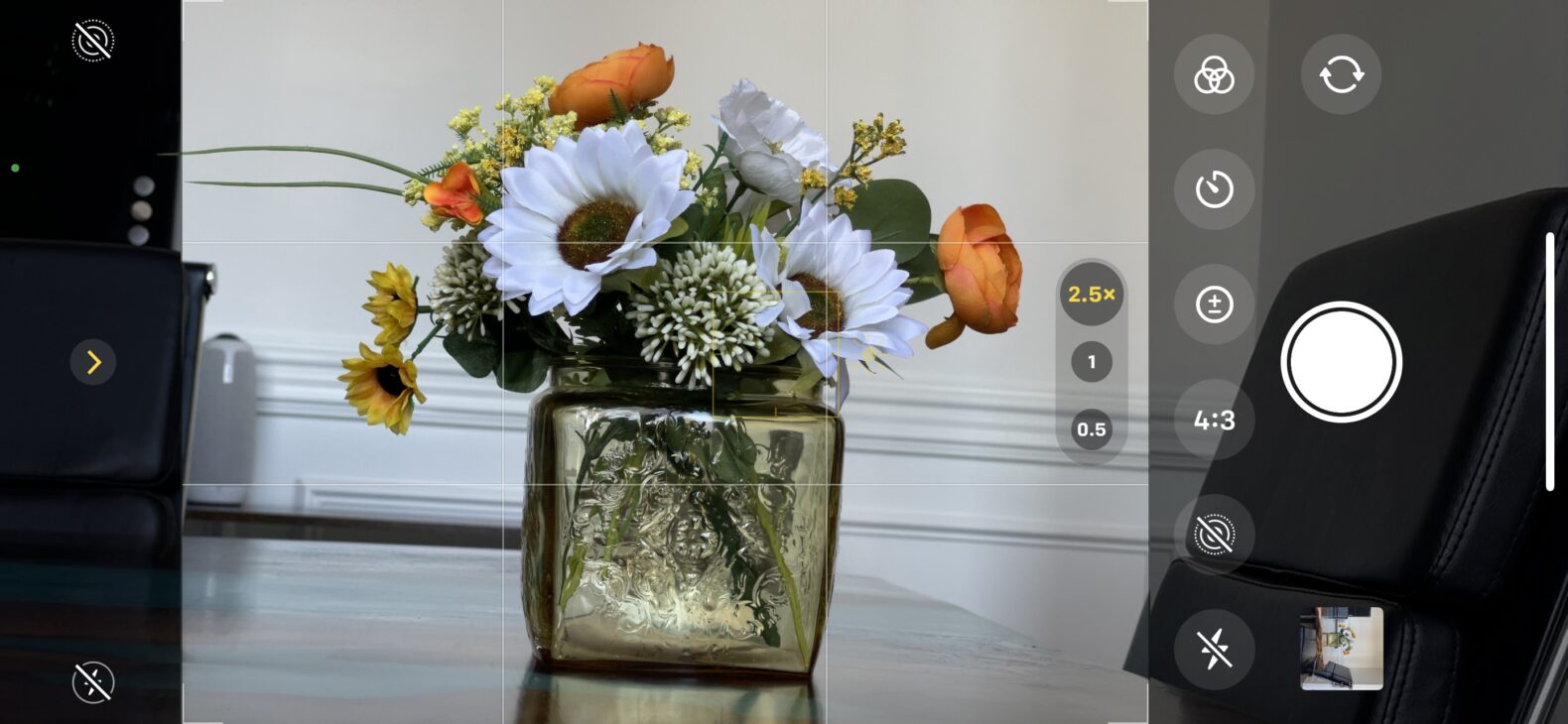 Exposure Control
Our eyes automatically expose for us to show the most balanced lighting for any situation. Your iPhone camera does the same thing if you point it in any direction. You can adjust for this by doing one or both of the following:
1. Tap on the area you want to expose for. If there is a bright window behind the person, often the subject is dark (silhouetted) because the bright light in the background is being used to expose the entire image. Likewise, if you are photographing a darker scene or a sunset, click on the brightest part of the image to create a beautiful dark mood to the image.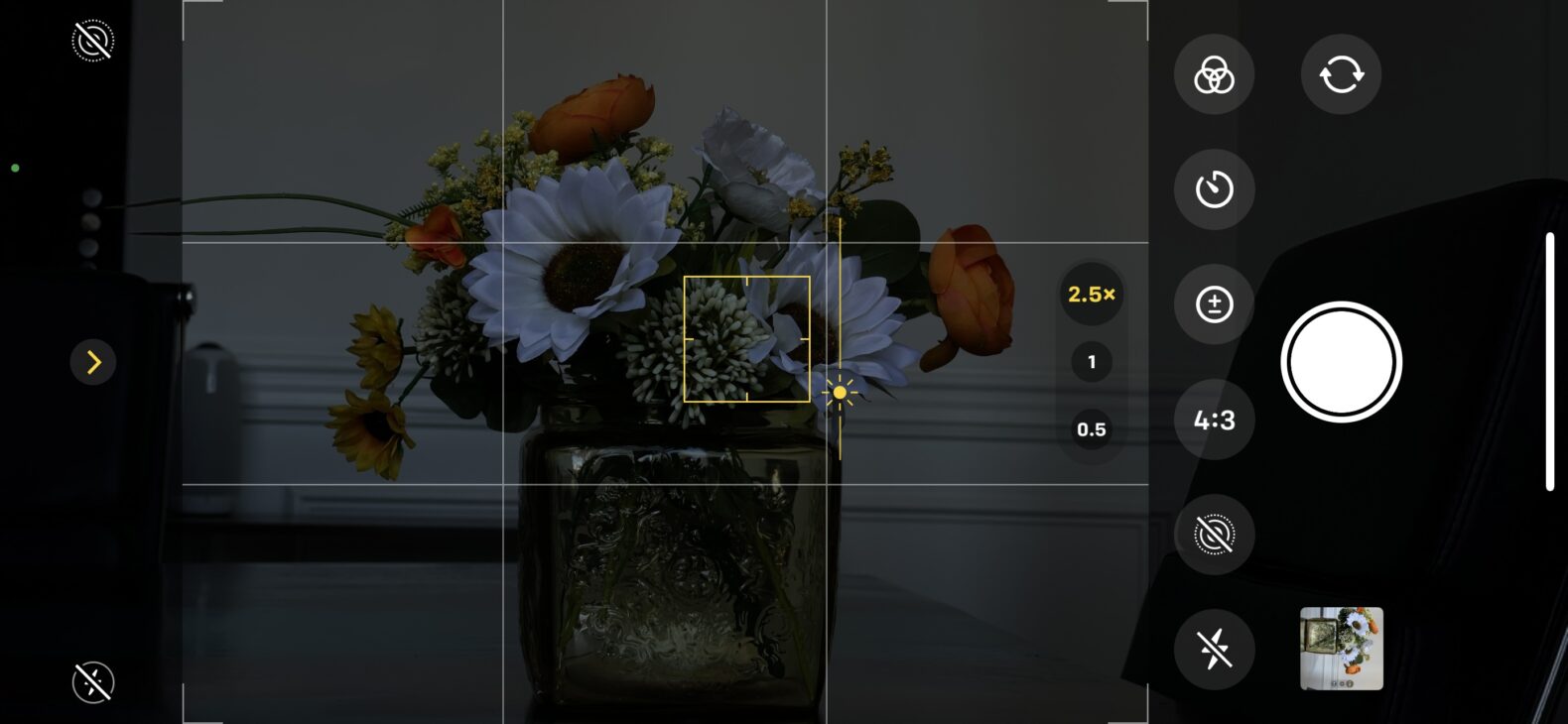 2. Once you tap on the screen to expose, you will see a vertical yellow line with a light icon in the middle. Drag that light icon up or down to expose the entire image brighter or darker.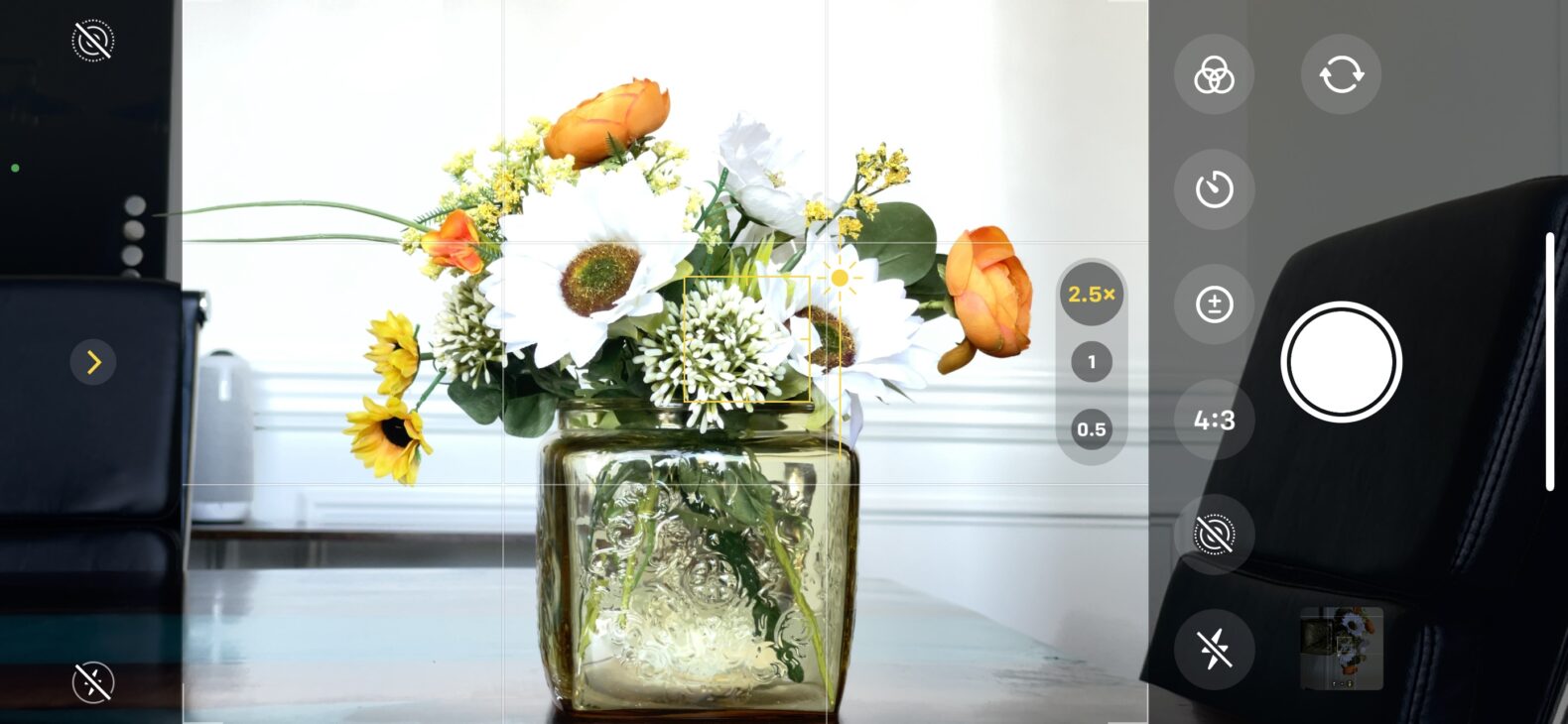 Focus Setting
Very similar to exposure settings, you can select what you want to focus on by simply tapping the subject area. That's it. Seriously, super simple.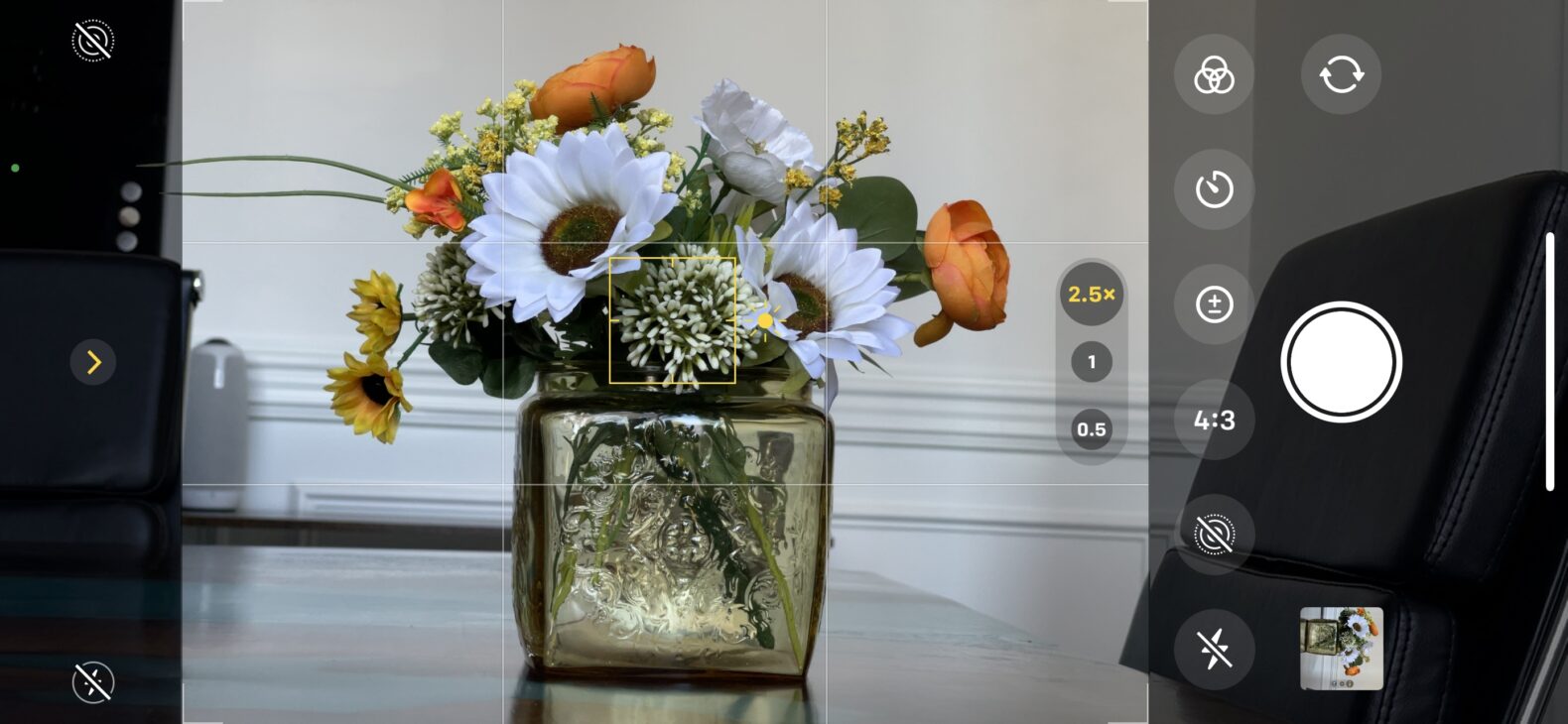 Exposure/Focus Lock (AE/AF Lock)
For both focus and exposure settings, once you move your camera around, it resets itself. To avoid this, do a LONG tap until the yellow box does a little bounce-out effect on what you want your phone to focus on.
Then you can adjust the espouse up or down and it holds it. This is great if you are waiting for the right timing to happen.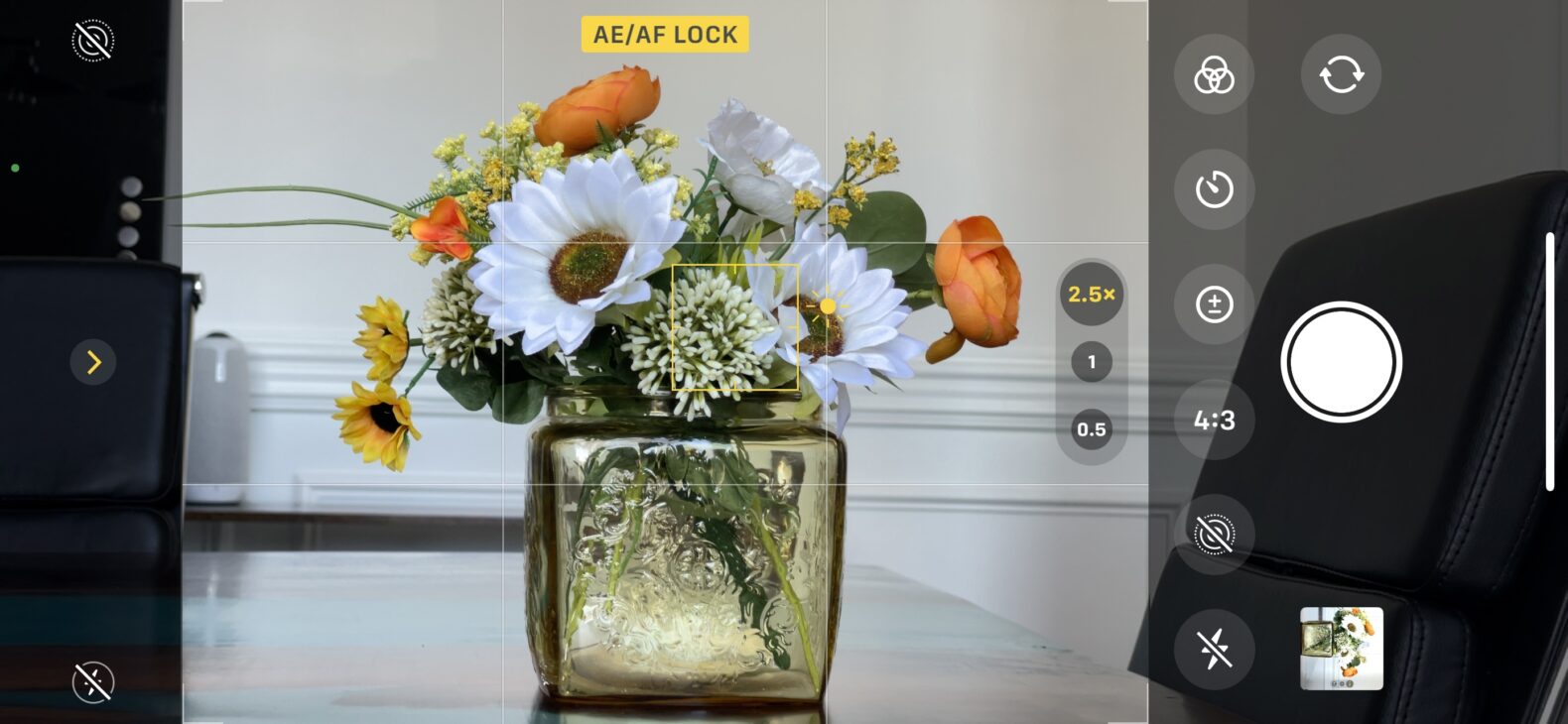 iPhone Photography Pro Tip: Use this iPhone trick if you are setting a timer on a photo or if you ask someone to take a photo of you or a group of friends/family. This way, you can simply hand the phone to someone and show them the framing you'd like.
Quick/Steady/No-Look Capture Button
Avoid accidentally not hitting the small circular capture button on your screen. It happens. Press the volume up button to quickly take your photo.
iPhone Photography Pro Tip: Hold down the volume up button to record a video without having to swipe over to the video screen.
BONUS iPhone Camera Trick: Portrait Mode
If your iPhone has portrait mode, utilize these tips to control how sharp (in-focus) or blurry (out of focus) your background is. This is super helpful in eliminating distracting background and providing a more professional look on your iPhone photos.


Swipe over to portrait mode and click on the tiny F symbol in the corner. You can then slide this higher (4.5 up to 16) to get the background more in focus or lower (4.5 down to 1.4) for a super blurry background. You will notice portrait settings are only available with a good amount of light and the default is 2.5x zoom. On some iPhones, you can even use portrait mode at 1x which is really nice as well.

To oversimplify aperture (that F symbol setting you are changing) think of it as 16 toy blocks standing upright in a straight row in front of you. Your camera is focused on the middle block and the aperture numbers (f1.4 – f16 on iPhone) reflect how many of those blocks are in focus; f1.4 = 1.4 blocks are in-focus. f16 = 16 blocks are in focus (8 in front, 8 behind).
Take Your iPhone Photography to the Next Level
Once you practice using these powerful iPhone camera tricks and features, you will begin to see moments and scenes around you very differently. You will begin to see how cool an image could be that your eye can't see on its own. Have fun!