Branding affects every aspect of a business including talent acquisition. In order to land the best candidates for your open positions, you need to present a desirable workplace. That's where employer branding comes in.
In this post, I'll provide an overview of employer branding – touching on what it is, why it's important, and how photography plays a role. Continue reading to learn how to implement an employer brand effectively with professional photography.
What Is Employer Branding?
Just like branding aims to form an emotional connection with consumers, employer branding strives to connect with employees' emotions. Your employer brand is the way your company presents itself and is perceived by prospective applicants and the market.
Employer branding is targeted toward all employees – current, prospective, and former. It's meant to present the organization as a strong employer and a positive place to work.
Why Is Employer Branding Important?
Establishing your company's identity through employer branding is vital in order to foster a healthy company culture and recruit the right employees for your business. It affects multiple components of your talent acquisition process.
Recruiting new employees: 75% of job seekers consider an employer's brand before applying for a job.
Retaining and engaging existing employees: A strong employer brand can reduce turnover rates by 28% and reduce cost-per-hire by 50%.
Bolster the overall perception of your organization as an employer: The number one obstacle for candidates searching for a job is not knowing what it's like to work at the organization. The experience of former and current employees is used to create a reputable perception of the organization as an employer.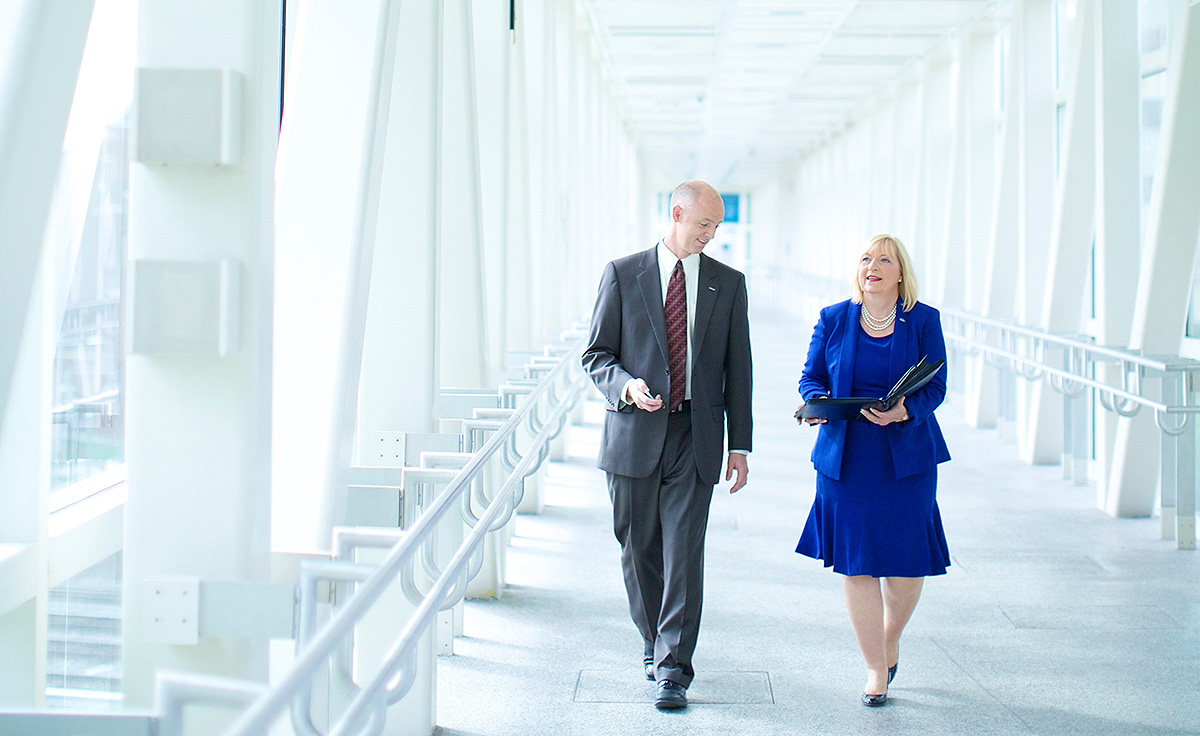 How To Implement An Employer Brand
If you don't have a strategy for developing or maintaining your employer brand, you should formulate one. Anything that makes your talent search more efficient means you can focus on areas of the business that are more important.
In the sections below, I'll provide a few steps to help you get to build and implement an employer brand for your organization.
Know What Separates You From Competitors
Not only are you competing with companies for business but there's also a race to find the best talent in your field. In order to win over recruits from other players in the market, you need to understand what separates your work culture from any other.
In branding your business, you focus on what makes customers want to purchase from and/or support you. For internal organizational strength, branding is focusing on your mission, values, vision, and culture as it relates to your people.
Evaluate Your Current Employer Brand
If you have any fragment of an employer brand, you can gauge how existing employees feel about your organization and their recruitment experience. Even if you don't have one yet, you can gain valuable insights about your talent acquisition process from current employees.
One of the best ways to gather insights in bulk is to conduct surveys and questionnaires that gauge how your staff feels about the recruitment and onboarding experience, as well as your overall brand. You can also get a general idea of how the public views your workplace culture through reviews on careers sites like Glassdoor and LinkedIn.
Use Your Existing Employees As Examples
Along with asking for input, you can take it a step further and leverage existing employees for branding content. By using real people for testimonials and photos on your website, you're able to give prospective employees a look inside your workplace culture.
You can also ask employees to post on social media accounts and Linkedin. Whether it's promoting new open roles or sharing positive content, your employees will likely appreciate the opportunity to feel valued as a part of your organization.
Establish A Comprehensive Onboarding Process
Onboarding plays a major role in your employer brand. Before your new employees ever walk through the door, you want to create a positive experience.
The first 30, 60, and 90 days of a new employee's tenure can make or break their impression of your workplace culture. It can also be the breaking point that thrusts them back into the job search if they feel unprepared or underwhelmed by your onboarding process. People who have a negative onboarding experience are twice as likely to look for a new position.
But what is a strong onboarding process? When does it begin? From the minute you send over an offer letter, onboarding commences. A couple of key components in your onboarding process include:
Providing clear instructions on the job and any training 
Reviewing the tools necessary for success in the role 
Making new hires feel important and appreciated every step of the way 
Extensive resources and individuals for support
Focus On Diversity And Inclusion
In order to provide a positive experience to a wide range of candidates, it's important to have a diverse work environment. Focusing on diversity and inclusion initiatives can lead to better ideas, improved workplace culture, and stronger customer service.
Creating equal opportunities for a diverse group of individuals also allows you to appeal to a more robust field of applicants in the recruiting process.
Use Digital Media
While there can still be a personal touch, recruiting is primarily virtual in the digital age. There's a sea of opportunities to create a unique employer brand that takes prospective applicants inside your organization's workforce.
Provide videos, photos, slideshows, blogs, and other forms of communication to tell your company's story and showcase what it's like to work at your company.
How Does Professional Photography Impact Employer Branding?
Professional photography provides many benefits to a business – employer branding content is one. As I mentioned previously, digital media is the primary source of recruitment marketing content. Social media platforms and online career sites can use images to implant a positive first impression in the minds of potential candidates.
In the sections below, I'll highlight a few reasons why professional photography improves your employer branding content.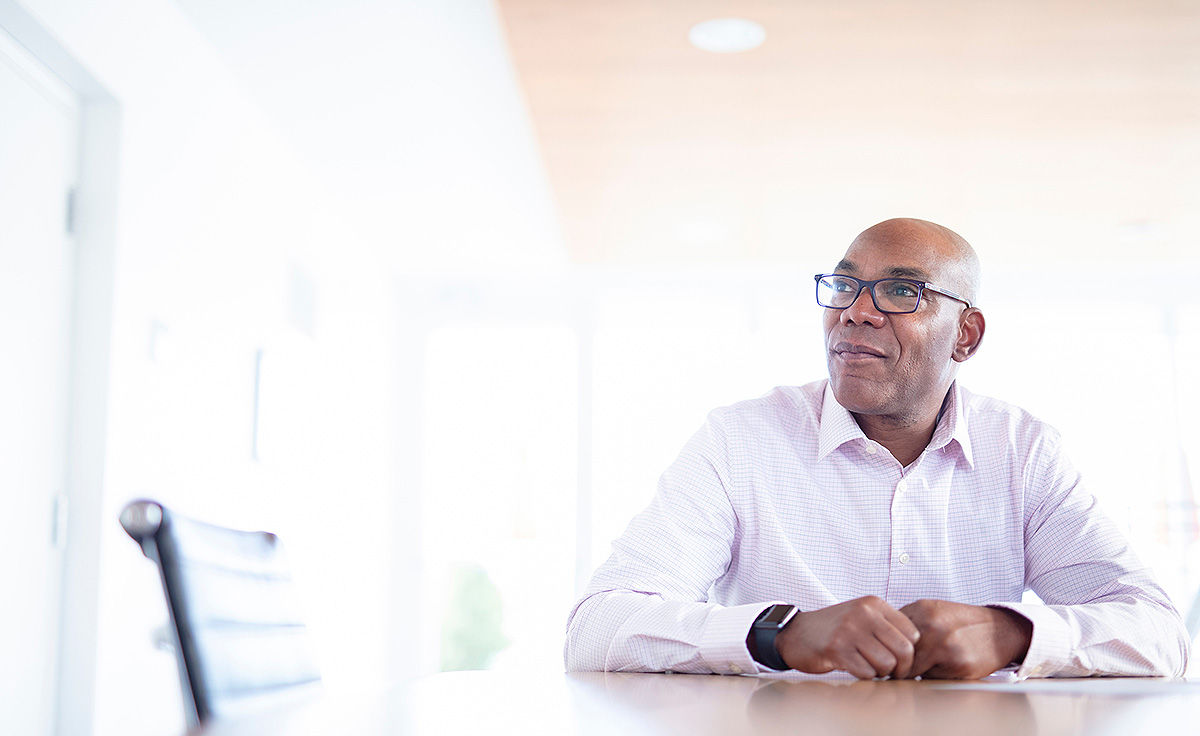 Makes Your Content More Authentic
For starters, if you're using your own people (which you should be), you provide an authentic representation of your workforce. It's important that the photos are of professional quality, but substituting your real employees with models (or using generic stock photos) would be a mistake.
Prospective applicants will have a better chance of connecting to visuals where they feel represented. Images of your actual people and office space give you the best chance of representing your business accurately.
Increases Employee Engagement
Including employees in visuals for recruitment ad campaigns makes them feel more connected to, and appreciated by, your business. By including them in the process, current employees are more likely to be engaged at the office and advocate for the brand.
Happy employees make better employees. Better employees make a stronger business. Together, a strong business and enthusiastic employees create a positive employer brand.
Encourages Employees To Spread Your Brand
As with an improvement in engagement on the job, your employees are more likely to share photos on your career site and social profiles that include them. When the content goes live, employees that were featured in the images will be the first to share and promote your brand.
Creates A Trustworthy Employer Brand
The best way to gain trust is genuine transparency. If your employees take part in the photoshoot and share their voices, it adds credibility to your content.
It also helps prospective applicants feel more confident that your workplace is promoting the actual environment. Prospective employees trust current employees of equal status three times as much as company executives when it comes to the representation of their work culture.
Tips For Effective Employer Branding Photography
The picture is clear: professional photography is an essential component of a strong employer brand. But how do you approach the process to ensure that it's effective? In the sections below, I've dropped a few tips to help you achieve the results you're looking for.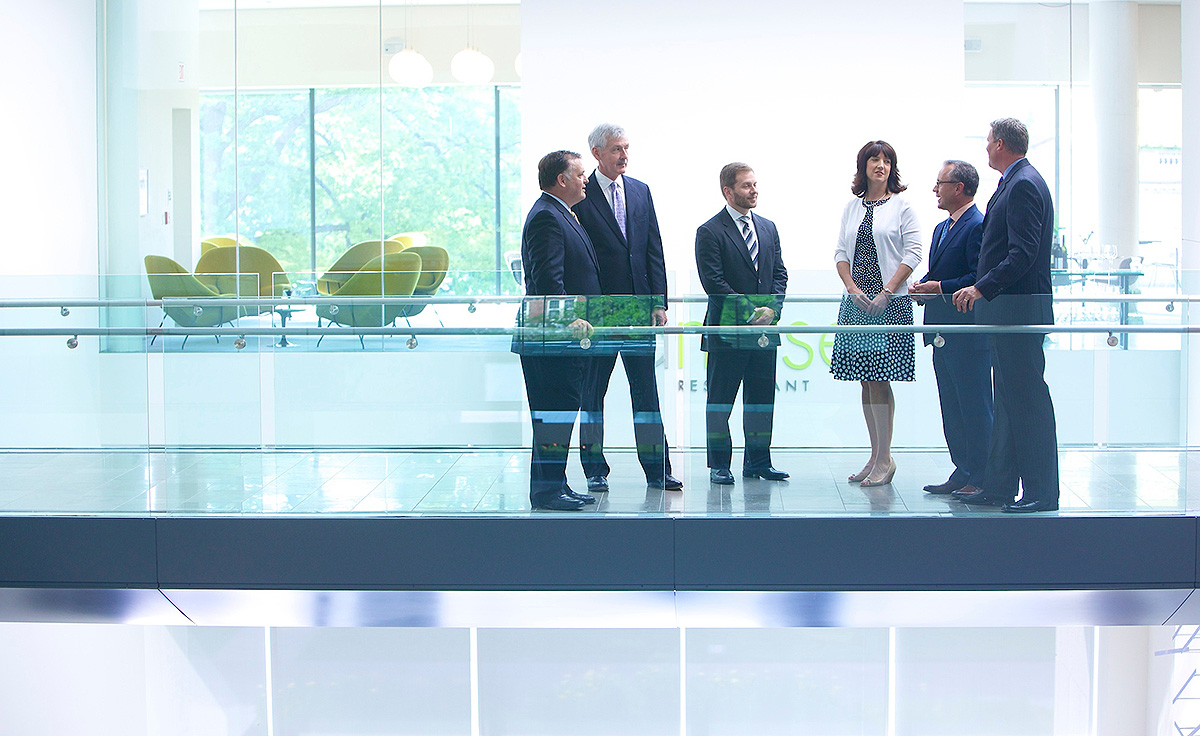 Have A Purpose With Every Picture
Every avenue of a successful business is approached strategically. Your employer branding photoshoot should be no different. If you've hired a professional photographer, you have a limited amount of time to capture every shot you need.
Create a list of shots and moods that you need in order to represent your organization including:
Headshots 
"Day-in-the-life" BTS shots 
Candid shots of happy employees and collaboration 
Compelling shots of the office 
Shots of employees interacting with clients, patients, leadership and/or co-workers 
Shots of employees completing critical work tasks 
Shots of employees from various departments 
Shots of employees exhibiting company values
Pick The Right Subjects
Selecting employees who best represent your brand will give you the best chance of connecting to the talent pool. But how do you find the right people for your brand? It all depends on the positions you hire for, the culture you hope to establish, and other considerations.
There are a few questions to consider in order to find the best subjects for your shoot:
Who best fits your company's culture 
Who best represents the type of candidates you hope to recruit 
Who has a unique, compelling employment story to tell 
Who is most likely to work at the company long-term.
Prepare Your Subjects
Don't just throw employees into a photo shoot. In order for them to feel comfortable and for you to get the best results, you and your photographer should properly prepare subjects for the shoot. 
They should be aware of why they were selected to be part of the shoot and sign any required release forms to use their images. You should collaborate on wardrobe and makeup so that employees are presented in a professional, authentic form.
You also need to consider scheduling and make sure that all subjects are available when you need them. No photo shoot should hinder your daily operations.
Clean Your Office And Workspace
If you're trying to convince people to come to work for you, your office space needs to be pristine. Clean your office and the surrounding premises (anywhere that photos will be taken) before the day of the shoot.
You want to appear clean and organized, like a well-run business. If the budget allows, hire a professional cleaning staff to do a deep clean before the shoot.
Create An Asset Library Of Photos
Once the shoot is complete, you need somewhere to store and organize all of your different photos. In order to create an easily navigable, diverse library of images, you need a reliable DAM to organize and store photos.
You can read my post on creating an asset library to learn more about this tip.
Share Photos Across All Recruiting Materials
You invested in photos, it's up to you to utilize them. Incorporate photos into every marketing format imaginable. Whether it's a printed brochure, your company website, or LinkedIn, your employees should be the face of your company.
Establish Your Employer Brand With Professional Photography From Casey Templeton
Who knew that photography played such a major role in employer branding? I hope you have a clear understanding of how it impacts your brand and what you can do to set yourself up for success in the recruiting world.
Casey Templeton Photography is experienced in working with organizations of all sizes and industries to build a visual brand. Casey combines technical skills behind the lens and strong business acumen to set any business up for success. If you're interested in learning more or want to get the ball rolling on a project, fill out our contact form.