You may have designed the most useful product in history, but no one will ever know if you don't advertise your business online. There's no denying the shift to a primarily digital consumer experience that revolves around purchasing products and services online.
In the modern, technologically-dependent society we live in it's nearly impossible to survive as a business if you're not marketing your business online. In this article, I'll explain what online marketing is, why it's important, the various channels and types of content, as well as tips for promoting your brand online.
What Is Online Marketing?
Online marketing is a brand's efforts to promote and advertise its products and/or services digitally on the internet. It's also known as internet marketing or web marketing.
Online Marketing vs. Digital Marketing
The term online marketing is often (and mistakenly) referred to as digital marketing. The only difference between the two is that digital marketing spans beyond the internet with TV ads and digital billboards. So internet marketing is actually one component that lies under the larger umbrella of digital marketing.
Why Is Online Marketing Important?
Because the internet is a vast space, online marketing leverages various components of the web to help businesses reach audiences well beyond what they could reach with traditional marketing.
In the modern, digital-centric world, the best place to attract loyal brand supporters is the internet. The average adult spends more than six hours online every day. Even if they're getting the recommended seven hours of sleep per night, they're still online for over a quarter of their time awake.
It's safe to say that the majority of consumers prefer to shop online versus the old-fashioned in-store experience. In fact, 56% of consumers prefer to shop online. Millennials between the ages of 25 and 34 years lead the pack as the largest group of online shoppers. 
The pool is vast – about 263 million consumers actively shop online. That's roughly 80% of the nation's population! Whether it's their primary source of purchasing or not, at some point the majority of the population shops online.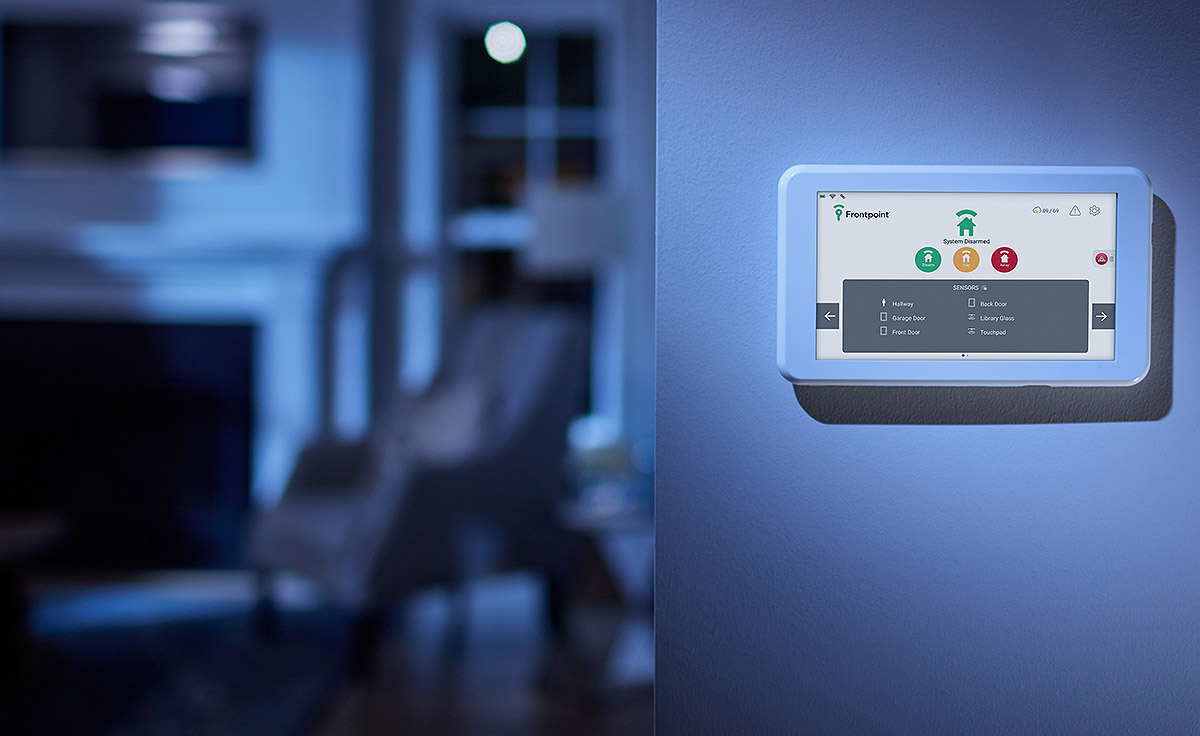 Sources Of Online Marketing
As I mentioned before, online marketing is one component of the digital marketing umbrella. But it too has several independent sources that make up the greater concept of internet marketing. In the sections below, I'll outline and break down the major sources of online marketing.
Professional Website
Your professional website serves as the digital headquarters for your brand. It incorporates everything from your brand story via an about page to information on your products and services, informational marketing content, company updates, and more. For many people, your website is their first impression of your business and brand.
Depending on your industry, the format and purpose of your website can vary. A clothing company is likely to use its website as an online store whereas an industrial or pharmaceutical manufacturer won't sell their service in an e-commerce format.
Every professional website should be designed with thought, care, and brand identity in mind. Incorporating high-quality branded imagery is an integral part of visual marketing through your site. Consistently updating your website is as important as – if not more so than – the initial launch process.
Email
Email marketing is an internet marketing tool that follows several strategies. Between your website and other sources, you can put yourself out there. Email is the most effective way to guarantee that people will see your content and engage with it. 68% of consumers prefer email over alternative forms of communication from brands.
Unlike social media and other forms of online marketing, email is a direct form of communication that's delivered to the consumer's inbox. There's a much better chance of them opening an email than seeing a social media post that relies on an algorithm or going to your website.
Social Media
One of the most popular ways to market a business in the modern day is through social media. There are several different options for delivering marketing content via social media.
You can post regular text and high-quality visual updates on the likes of Facebook and Instagram. Directly responding to comments and mentions allows you to engage with your audience. Newer concepts like influencer marketing provide alternative avenues to stretch your social media marketing strategy.
If they follow you, they're more likely to convert. 90% of consumers buy from brands that they follow on social media. While a follow doesn't guarantee a thing, it pushes the needle further than passive viewing.
Search Engine Marketing
In the past few decades, search engines have become digital behemoths – controlling a large portion of information sharing and economic interaction.  As such, search engine marketing (SEM) – which uses search engines like Google, Bing, or YouTube to try and reach new audiences – became a primary source of online marketing.
SEM is essential. 93% of all online experiences begin with a search – many of which are looking for the solution to a problem. Brands compete through search engine marketing to best solve the problem of target audience members who aren't actively searching for your brand.
If someone wants to divorce their spouse, they might search for best divorce lawyers and attorneys. Then, they sift through the links and ads (which are both examples of SEM) and pick the law firm they want to support.
SEM consists of both paid and organic efforts, which combine for a holistic approach. Because SEM involves driving people to a resource or product, it's dependent on your website to ultimately convert.
Organic search engine marketing is called search engine optimization (SEO) and there's an entirely independent strategy for optimizing web pages to be seen by Google and other search engines.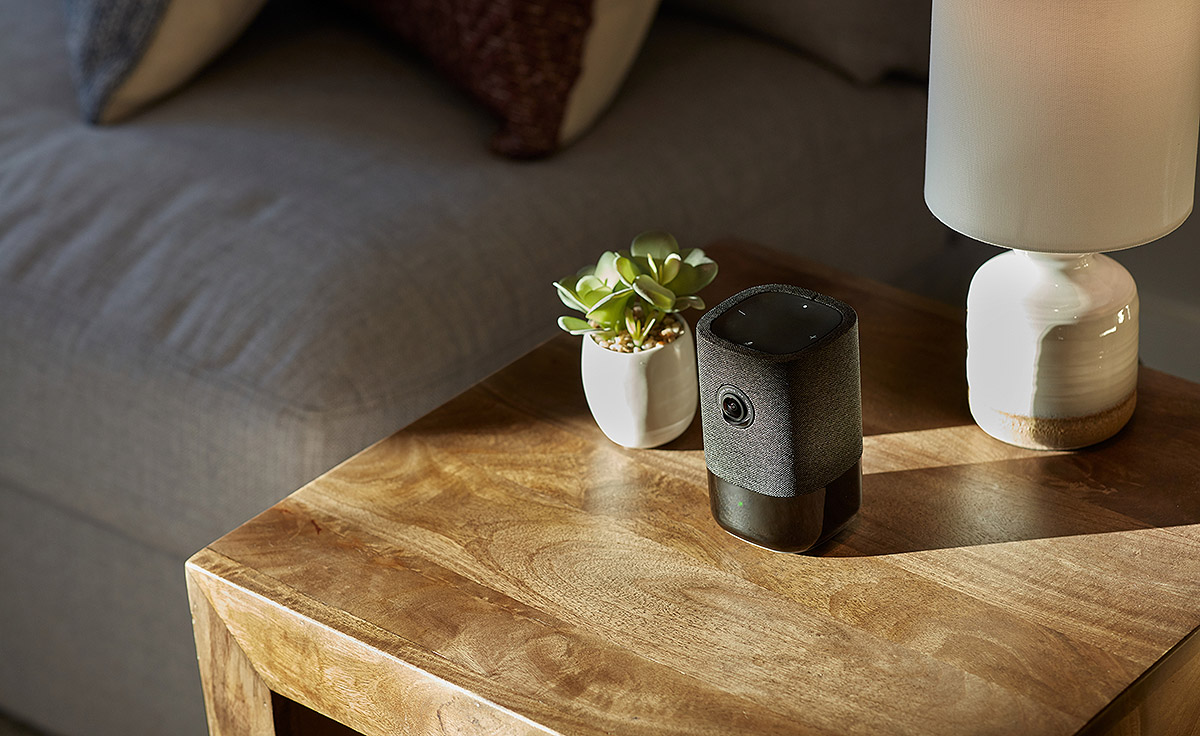 Types Of Web Marketing Content
Since there are multiple sources of online marketing, it only makes sense that there are various types of content that you can create on those sources to market your business. I'll highlight and expand upon the specific types of internet marketing content in the sections below.
Blogs & Articles
Online blogs and articles are sources of information and entertainment hosted on your website. They're a way for your business to showcase authority with insights on industry knowledge, provide answers to common questions, and earn online visibility and search engine rankings.
Blogs and articles are a way for you to gain brand awareness by providing answers to questions, solutions to problems, and insight into your products and/or services. There are a couple of common formats to structure blogs and articles, including:
Pillar pieces (long guides that cover a comprehensive topic) 
How-to articles 
Listicles 
Industry news updates
If you're in a more complex field such as healthcare, it can help to have a certified professional write or review your blog posts. Not only do you gain an expert's stamp of approval for accuracy, but Google actually prioritizes content written or reviewed by authoritative sources.
Pay-Per-Click Ads (PPC)
Pay-per-click (PPC) ads are paid advertisements that show up in search engines, on social media sites, and on other websites. In search engines, often the first few results are "sponsored" – which means they're paid. The same goes for social media posts and advertisements that pop up/display on websites.
Paid ads usually have a specific service, whether it be:
Promoting a new product 
Advertising to a specific segment of your market 
Targeting specific searches
The type of ad can vary as well. In search engines, a PPC ad looks like a regular search engine listing – with a title that you can click on and a brief description of the content. PPC ads can be displayed like regular posts, on the side of the browser, or in stories.
Emails
I talked about the effectiveness of email marketing in the previous section. Even though it's the best way to actually reach your audience, that doesn't mean they're going to engage with it. To keep the engagement consistent, there are several ways that you can format marketing emails.
Some ideas for marketing emails include:
Newsletters 
Important updates 
Sales and discounts 
Brand and company initiatives
Email marketing software makes it easy to automate and personalize emails so the recipient is more likely to engage.
Video
Video is one of the most popular forms of online marketing at the moment. In 2022, video accounted for 82% of all web traffic. Between videos on your website, YouTube, TikTok, and other sources, there are a few different avenues you could go in terms of content creation. 
Some ideas for video content include:
Webinars
Social media stories
Vlogs
Customer-generated content 
Behind-the-scenes videos 
Employee-generated content
Social Media Posts
Posting on social media is another extremely popular way to connect with a wide range of audiences. Whether it's organic or paid, the potential to build your social brand is wide-ranging.
With so many platforms, you have to tailor your content to the preferences of each. While this isn't all-encompassing, here are a few social media platforms and their preferred posting styles:
Facebook and LinkedIn: Longer text posts, sharing external content, the opportunity to share videos and images but not as user-friendly as Instagram or TikTok. 
X (formerly Twitter) and Threads: Short form text, open discussion, directly engage with users 
Instagram and TikTok: Videos and photos, the main source of brand partnerships with influencers
eBooks, Whitepapers and Other Lead Generating Content
Along with blog posts, there are alternative forms of content that you can create on your website and market via all of your online marketing channels.
Content may come in the form of:
Whitepapers 
eBooks 
Company reports 
Other lead-generating content
With these forms of content, you can often collect an email address as a conversion in return for a PDF or downloadable form of the content. Those addresses become a part of your regular email marketing list and they'll receive your email marketing content.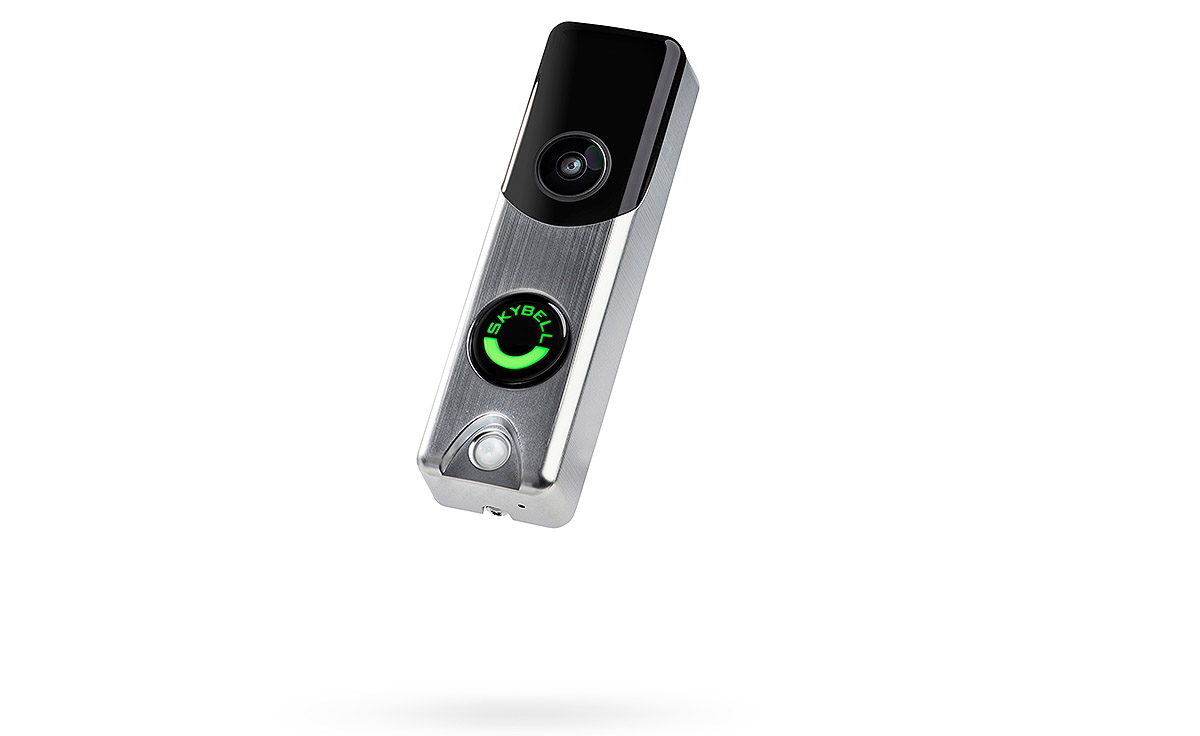 How To Market Your Business Online
Now that you understand the different sources and types of internet marketing, it's important that you learn about the strategy that goes into successfully advertising your brand. In the sections below, I'll outline the steps to take in order to market your business online and expand upon each.
Define Your Target Audience
Before you can market to your audience, you need to define who they are. What types of consumers have a problem that your product or service solves? Who is most likely to emotionally connect to your message and values? What are their personality traits, where do they live, and what stage of life are they in?
These are all great questions to ask when starting to narrow down the segment of consumers you want to market to. Once it's time to define your audience, consider the following:
Demographics 
Problems they have 
Emotional tendencies 
Behavior patterns
Build Your Brand
Once you define your target audience, your next step in marketing your business is building your brand. If you've already established a brand you can skip this section although you may want to revisit to refresh or bolster your existing brand image.
There are several components to branding. I've covered several of the components in great detail in previous blog posts. I'll be sure to link to each one so you can learn in more detail. The components of building a brand include:
Brand purpose 
Brand vision
Brand values 
Awareness goals 
Brand identity 
Brand voice
Tagline
In this process, I'd recommend creating some type of brand style guide. While it doesn't have to be the most robust resource, it helps to define your brand colors, typography, messaging, and more.
Establish Your Budget
As with every component of your business, you need to clearly establish your budget in order to strategically outline realistic goals. If you're on a tight budget, you can opt to create content on your own and primarily focus on organic, non-paid advertising.
You'll have to consider all of the potential part-time or contract workers that you might need to hire, including:
Copywriters
Content writers
Professional photographers
Professional videographers
Graphic designers
Web designers
Technical support
If you opt for the DIY route, you can use your iPhone camera to capture high-quality, professional-grade images. While you won't have the same eye for the shot as a professional, you can use a few tips and tricks to take solid photos for your business. You could opt for stock photos as a last resort, but I recommend trying to capture authentic images on your own. 
Select Your Marketing Channels
With your budget in mind, you can start to pinpoint the specific channels you want to focus your internet marketing strategy on. If you're opening a senior living facility, it would make sense to focus on building your website, establishing your social media presence, and utilizing SEM and email marketing.
You should strive to cover as many channels as you can handle. If you know your target audience isn't active on certain platforms, it's smart to spend less effort on those. 
Create a Marketing Strategy
Honing in on the channels you want to prioritize, you need to develop a specific, organized strategy for your online marketing.
Ask yourself the following questions:
What type of content needs to be created?
Do we need to hire additional staff/contractors to make it happen?
If we don't have the budget, how are we going to create content?
How can we best organize our photos, videos, text, and other graphics into an asset library? (Hint, hint: a digital asset management (DAM) system)
Who is in control of posting on various different channels?
To stay on top of your posts and to ensure you don't double-post, create a content calendar. A content calendar outlines exactly when and what will be posted at any given time.
Assign Performance Metrics
You can't measure your success without setting metrics. While the end goal is to gain new customers and increase sales and profits, focus on a few core meters of success.
Examples of these include:
New visitors to your website
The number of users who found your website search engines 
SEO keyword rankings 
Social media followers and engagement (likes, shares, mentions, etc.) 
Revenue from each marketing channel 
Email addresses collected from lead-generating landing pages or assets (whitepaper, eBook, etc.) 
Stay Updated
I'll harp on it every time I talk about marketing, branding, or any topic that relates to your digital presence. You need to consistently update your brand. When talking about online marketing, this point is so important.
Constantly monitor your performance in order to understand which content/platforms are working and where you need to pivot your strategy. If you don't keep up and adapt, your brand will crash and burn.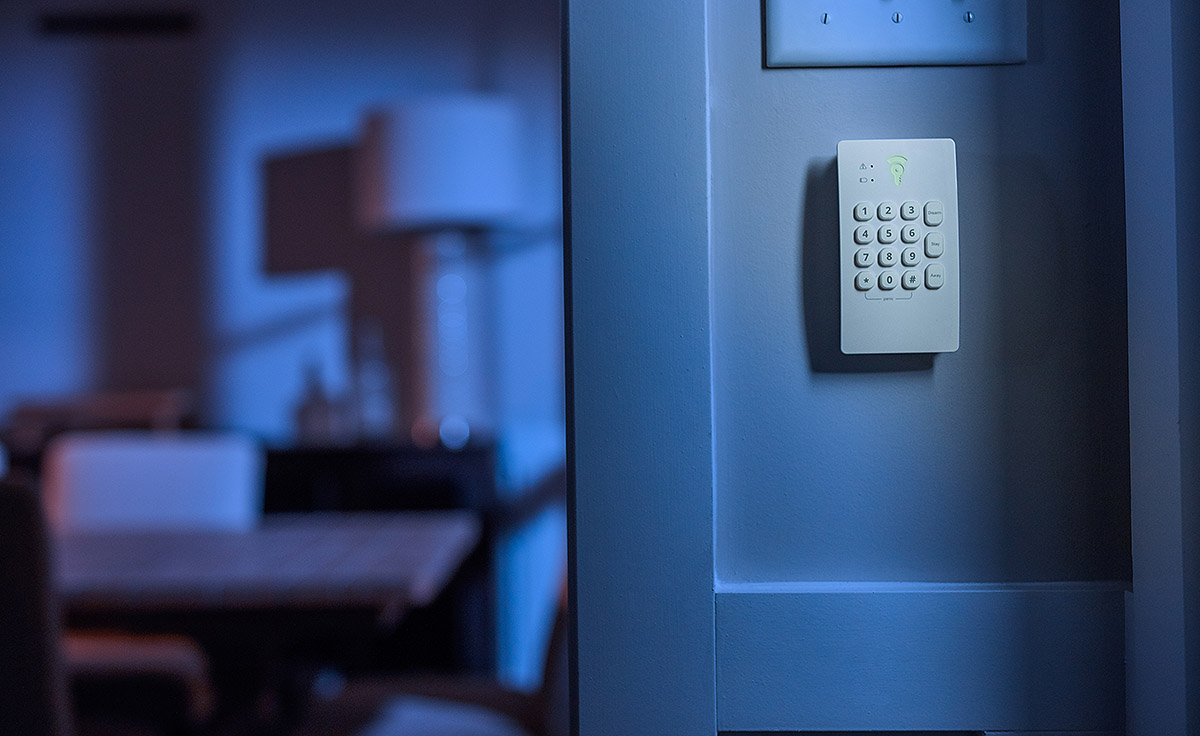 Other Ways To Promote Your Business Online
This blog post focused on the most common, effective ways to approach marketing your business online. If you follow the steps outlined above, you'll build a solid foundation to market your business.
If you're looking to go the extra mile or feel like your performance has plateaued, here are a couple of additional ways to promote your business online:
Hire a professional photographer: Your internet marketing is heavily dependent on visuals. Between your website, social media, and blog posts – you need to have high-quality images of your employees, office, products, services, and more. Finding the right photographer is key to getting the most out of your investment. One photoshoot can leave you with enough visuals to market your brand for a year across all of your online sources. 
Combine video production and photography: Hiring a videographer to create a commercial or series of videos can help with your presence on YouTube, TikTok, Instagram, and more. You can double down on the production and hire a unit stills photographer to take still images of the action. 
Market on Medium or Quora: Medium and Quora are platforms where you can engage with the community and share your expertise through long-form written content. Medium posts are formatted more like a blog post that you write for users to read while Quora is a platform where users ask questions and you can respond with your answer. 
Leverage LinkedIn and Facebook groups: LinkedIn is the most professional social media platform and an opportunity to share knowledge, form meaningful professional relationships, and build trust in your brand. Facebook groups, on the other hand, are often niche and provide an opportunity to showcase your expertise in your specific field directly to your target audience. 
Leverage Instagram Influencers: If you offer a product or service that's targeted to a younger generation, they may trust and connect with influencers more than your brand. If your budget allows, you can partner with influencers to market indirectly to your desired audience. 
Create a niche YouTube page: One way to share expertise or relate to your audience is by creating a YouTube channel. You can tailor content whichever way you feel with best connect with consumers. If you work in the auto industry, you could provide tips for fixing small issues or maintaining vehicles to increase their longevity. 
Use Angi, Trip Advisor, or other platforms: Online business listings like Angi (formerly Angie's List) and Trip Advisor provide an additional place to market your business. Though it's not directly interacting with consumers, these platforms place your business in front of relevant eyes looking for a solution to their problem. 
Complete Profiles on Yelp, Yellowpages, and other directories: Much like Angi and Trip Advisor, completing profiles on Yelp, Yellowpages, and other directories puts your business on the map when consumers search. An additional bonus – most of these platforms allow you to list your business for free! 
Collaborate with popular bloggers: There's a pool of people who are professional bloggers. They often find a niche and serve as the go-to source for all things relating to it. Try to get in contact with relevant bloggers to see if they'll write a guest post for your site or vice versa! 
Contribute to industry-specific forums: Similar to Quora, many forums exist that are specific to a single industry. Regularly contributing to those forums helps to build your credibility and authority among your peers.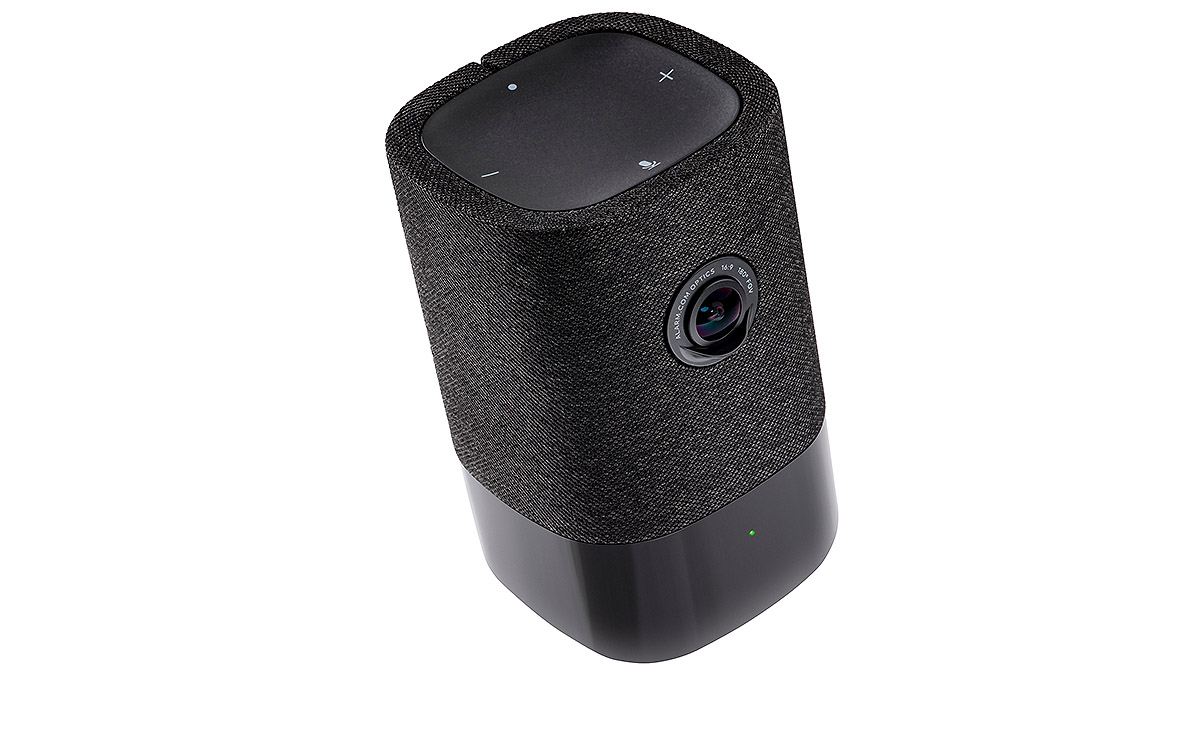 Advertise Your Business Online With Professional Visuals From Casey Templeton Photography
Take a deep breath – you made it! I know I packed a ton of information into one blog post. There are probably more topics than I can count on my two hands that you can do additional research on to set yourself up better for success. At the very least, I hope you come away from this resource with a better understanding of what online marketing means and what it consists of.
Now it's time to start creating and executing your internet marketing strategies. As I mentioned in the article, images are essential to your visual marketing. Casey Templeton Photography offers professional business photography services including portraits and headshots, product and advertising photos, commercial lifestyle images, and more.

Casey is equipped with years of technical training and experience working with businesses of all sizes. His extensive knowledge of corporate branding and online advertising is built upon years in the field, spanning across various industries. To learn more about Casey's services or to get the ball rolling on a project, fill out our contact form.